Sur Gala is Sur Gallery's annual fundraising event in support of a free gallery programs. This celebration of the arts will be held on Friday, December 9, 2016, 8-11pm and will feature live art by artist Carlos Delgado, a silent art auction of works by visual artists Alejandro Arauz, Laura Barrón, Claudia Bernal, Mirna Chacín, Mao Correa, Delio Delgado, Alec Dempster, María Ezcurra, Julio Ferrer, Nahúm Flores, Rafael Goldchain, Francisco Fernando Granados, Tania Iraheta, Erik Jerezano, Ilyana Martínez, Isabel M Martínez, Susana Reisman, Marcelo Suaznabar, and Guillermo Trejo and will be MC'd by Julián Carvajal.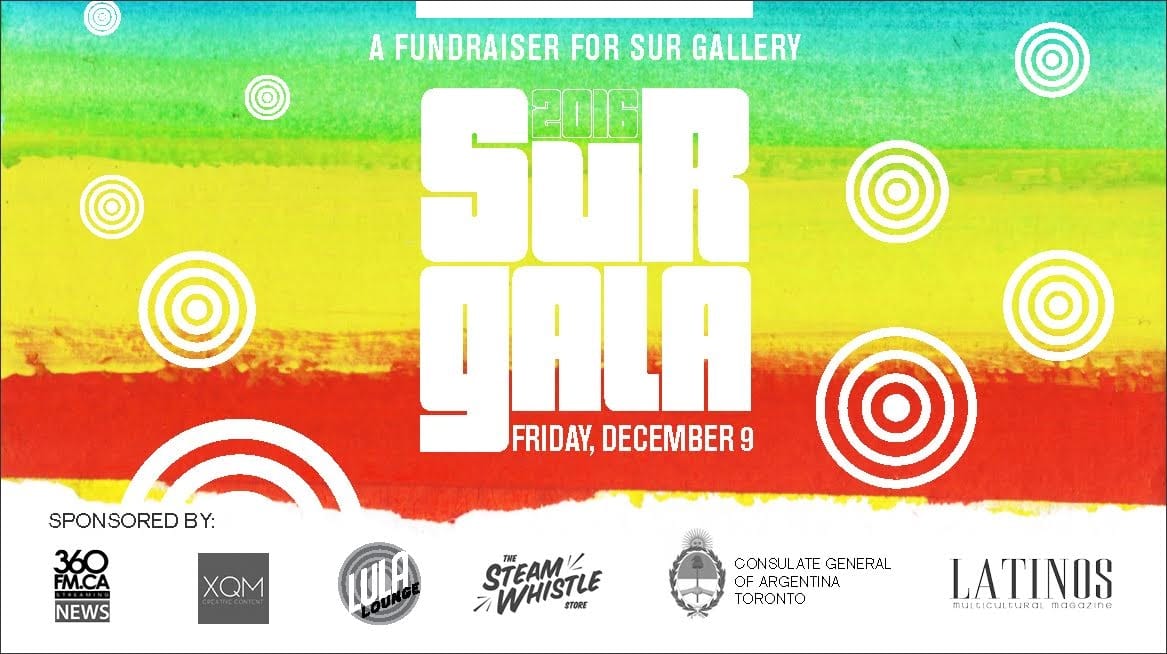 Sur Gallery is Toronto's first gallery space dedicated to the implementation of art projects, which showcase and promote contemporary Latin American artistic practices. Initiatives are aimed to socially innovate, critically engage, lending itself to opportunities of national relevance in order to begin to develop global networks of exchange. The gallery is a project of the non profit arts organization LACAP-Latin American Canadian Art Projects located in 100-39 Queens Quay East, Toronto ON M5E 0A5
Sur Gala is an evening of art, music, catered food and open-bar in support of Toronto's first publicly­ funded art gallery dedicated to the exhibition of local and international Latin American contemporary art.
Tickets can be purchased in the following link:
https://www.eventbrite.ca/e/sur-gala-fundraising-event-for-sur-gallery-tickets-28946820720?aff=eac2