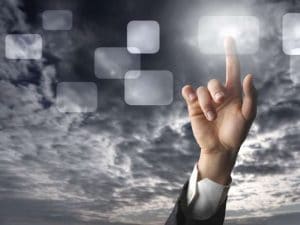 While there are plenty of startup events, none are quite comparable to Startupfest. With a unique blend of tangible content, accessible networking, inspiration, and opportunity- this is an event that can change the course of your business in so many ways, and it's not to be missed.
Startupfest provides the opportunity for you to meet players from every corner of the ecosystem, all in one place.
There are hundreds of investors, journalists, potential hires, and mentors, all accessible to you. It's the best place to hone your pitch, get your story out there, and get funded. There is over $200,000 worth of funding to be awarded through Startupfest alone.
If you're looking for a home base at the Fest, where you're guaranteed more visibility- a demo table is your best bet. They're perfect for launching your product, and showing off your technology in a prime location. Our demo tables are for startup demos, not trade show booths.
The specs: Demo tables are situated in the tent village, which is the heart of Startupfest. The table is a 2'x2' surface, and includes electricity and wifi on a "best effort" basis.
Demo table: Each ticket gives you access to the demo table for TWO DAYS and includes your pass to the Fest. Demo tables can be accessed when the Tent Village is open- as of noon during the Festival days.
The Patron program is an aspect of Startupfest we're incredibly proud of. The Patron program is your free ticket into the Fest- literally. Created for the bootstrapped, early stage startups, this program allows a "starving startup" to attend Startupfest for free. ($25 commitment fee).
For every Patron ticket purchased, a startup, who could not otherwise afford it, gets the chance to attend. If you meet the application criteria, you can apply for a Starving Startup pass, for the chance to be selected, OR find a patron to nominate you.
Eligibility criteria: Must be less than 2 years old and must have received less than $250,000 in funding.
Almost every prize and pitch competition is open to any startup at the event. The ONLY pitch competition you must apply for beforehand is the onstage "best pitch" event (not affiliated with the $100k investment prize).
The "Best Pitch" award is a non-cash prize. We hold a nomination process before Startupfest, and collect hundreds of applications from around the world. Out of these, startups are selected to pitch on stage in front of a panel of expert judges. From there, the winner is selected and crowned as having the "Best Pitch". This prize comes with the notoriety, as well as all the bragging rights.