Toronto Spanish Film Festival will take us on another exciting and heart-warming journey through the universe of Spanish cinema; presenting the most powerful, thought provoking, original and enjoyable films made over this past year 2017. The Toronto Spanish Film Festival runs October 3–24 at Revue Cinema. Its analogous program in Ottawa –The Ottawa Spanish Film Festival– runs October 10–31 at ByTowne Cinema.
The festival brings a wide selection of 2017 films representative of Spanish filmmaking, transporting us to the most bizarre life situations, such as when writing a novel takes a life of its own, when parents start a war with their daughter's boyfriend for her own good, when an eccentric matriarch decides to live in a castle with her family and a monkey, or when we delve into the child psychology of an orphan as she receives a different type of emotional education.
First of many highlights during this edition are the two films that we bring after the Toronto International Film Festival (TIFF) chose them for the Spanish film selection in September 2017: El autor (The Motive) and Muchos hijos, un mono y un castillo (Lots Of Kids, A Monkey And A Castle), Best Documentary Award. Diana Sánchez, Spanish films programmer at the TIFF selected these two movies in the context of a 2017 new cinema that develops new conceptions of script. Es por tu bien (For Your Own Good) takes the chance to locate the parody of stereotypes and puts famous actors like José Coronado and Javier Cámara together in a common laugh. Closing film Verano 1993 (Summer 1993), original version in Catalan language, has been awarded by the Berlin Film Festival as the Best New Film and by Spanish Film Academy Goya Awards with eight nominations and Carla Simó as the Best New Director: it is one of the complex pearls of the recent productions in Spain.
The festival is organized by the Embassy of Spain in Canada, with the support of the Spanish Agency for International Development Cooperation (AECID) and the Spanish Institute of Cinematography and Audiovisual Arts (ICAA). Toronto audience has being cultivating its eye into audiovisual artworks; that is why the Spanish Film Festival offers the very sense of a Spanish Cinema coming from the guts.
---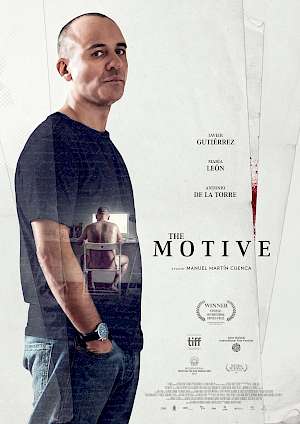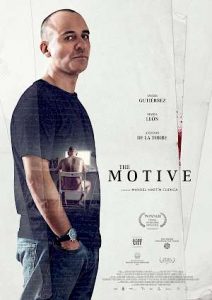 On Wednesday, October 3 at 6:30 pm.
Original title: El autor.
Thriller directed by Manuel Martín Cuenca, 2017, 112 minutes.
In Spanish with English subtitles. Watch trailer.
Alvaro dreams of becoming a great writer, but he is incapable of producing anything other than tedious, pretentious drivel. He works as a clerk for a notary in Seville and his passion for writing is the only thing that brightens up his otherwise dull existence. He not only lacks talent, but imagination as well. Guided by his writing teacher, Juan, Alvaro discovers that truly great fiction is drawn from reality and so embarks on a mission to create his own story.
---
For Your Own Good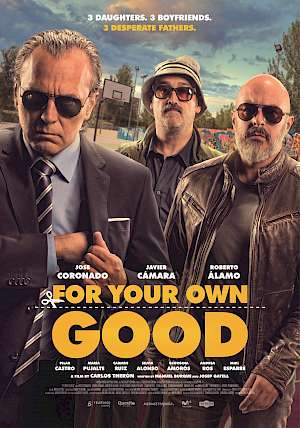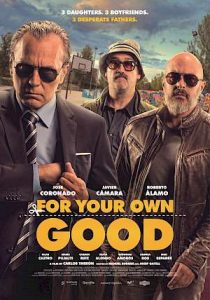 On Wednesday, October 10 at 6:30 pm.
Original title: Es por tu bien.
Comedy directed by Carlos Therón, 2017, 93 minutes.
In Spanish with English subtitles. Watch trailer.
The worst nightmare for the father of a daughter is the day that she introduces her boyfriend… who inevitably turns out to be utterly despicable, and who only wants one thing from his beloved little girl. And that is precisely the day that arrives for Arturo, Poli and Chus. Their sweet daughters have decided to ruin their future with three loathsome boyfriends. The only solution is to join forces to get rid of them no matter what it takes.
---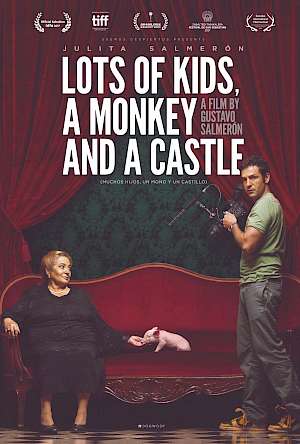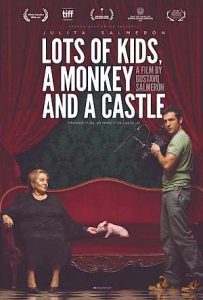 On Wednesday, October 17 at 6:30 pm.
Original title: Muchos hijos, un mono y un castillo.
Documentary directed by Gustavo Salmerón, 2017, 90 minutes.
In Spanish with English subtitles. Watch trailer.
A charming and rich portrait of eccentric matriarch Julita Salmerón and her family. With hilarious and unexpected turns we discover just how Julita got her three childhood wishes: lots of kids, a monkey, and a castle.
---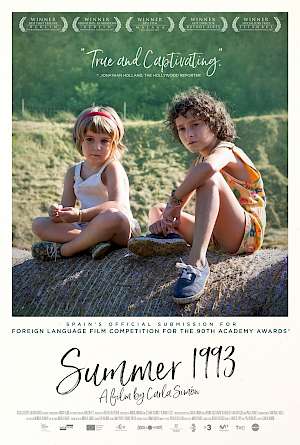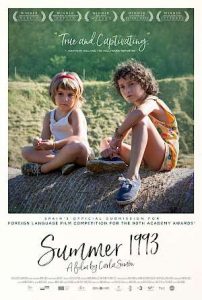 On Wednesday, October 24 at 6:30 pm.
Original title: Verano 1993 (Estiu 1993).
Drama directed by Carla Simó, 2017, 97 minutes.
In Spanish and Catalan with English subtitles. Watch trailer.
When six-year-old Frida is orphaned as a result of the AIDS virus, she must adjust to life in the countryside of Catalonia with her uncle and his family. Revealing the aftermath of tragedy through a child's eyes, Frida must rediscover the building blocks of human intimacy.